Magic Dough Premix
RM40.00
Keto Compliant
Sugar Free
Gluten Free
Dairy Free
Safe for diabetic patients and vegetarians
More information down below
Ingredients :Almond Flour, Coconut Flour, Xanthan Gum, Baking Powder, Salt
Storage Suggestions : Premix can be kept in a cool, dry area. Once open, please refrigerate.
Shelf life for premix : 12 months (Refrigerator)
Allergy Notes : This product contains nuts.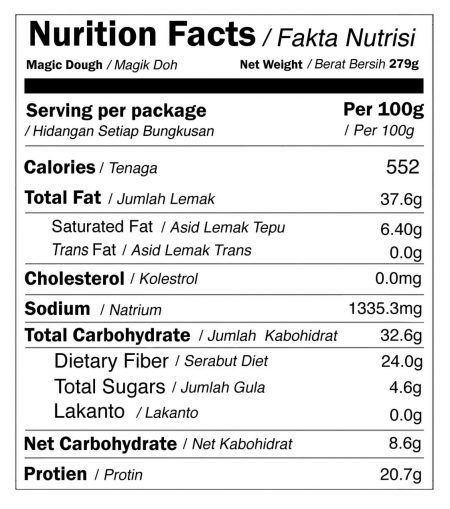 Preparation:
A (dry premix)
B (wet ingredients)
2 large eggs (lightly whisked)
30g water
Instructions:
1. Mix A in a clean dry bowl
2. Make a well in the Centre of A
3. Add B to A
4. Add liquid slowly until desired consistency.
5. If using stand mixer, attach dough hook and turn to slow speed. Slowly increase to medium speed and let it knead for about 5min or until dough is smooth and does not stick to sides.
6. If mixing by hand, do the same as above on a flat surface and knead for about 10-15min until dough comes together and does not stick to hands
7. Let the dough rest for minimum 30min or overnight before using.
8. Use as desired.
Pasta
9. If making pasta, cut into desired shapes and lightly pan fry with little oil for about 3 minutes. Then pour homemade sauce over cooked pasta.
10. Suitable for baking and pan frying only.
11. Do not boil pasta in water or deep fry dough
Flatbread or Pizza Base
9. If making flat bread or pizza base, shape the dough and insert toppings if any.
10. Preheat the oven to 170 degrees
11. Bake for 10 to 15 mins.
Allergy Notes : Contains nuts.
Please note that your order must be picked up within 24 hours of the selected Pick-up Date & Time.  We cannot guarantee quality & freshness of your order if you collect the order beyond 24 hours of the advised Pick-up Date & Time .
We do not accept walk-in orders. All orders must be placed in advance and through our website. We will not be taking orders via WhatsApp moving forward.
All unclaimed items beyond 24 hours of Pick-up Date & Time will be automatically destroyed in compliance with our best practices and quality standards.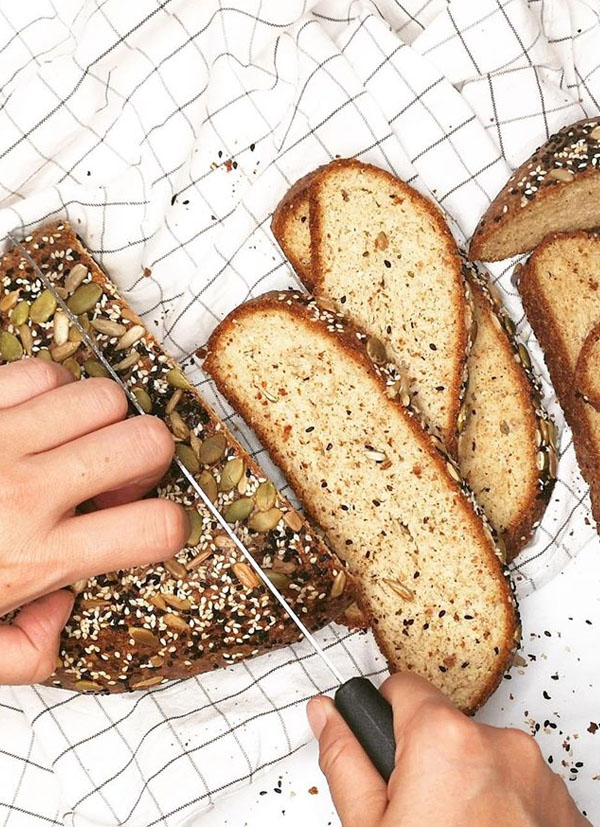 More Savings With Carbless eWallet
With up to 25 percent rebate for all of our products, you can now get more items from Carbless for less. Now with an easier check out ordering process, great discounts and long validity.